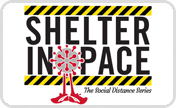 Shelter-In-Pace The Social Distance Series
Rebounders rose up! We've always been up for a good race. All you have to do is look at the wall by our therapists' desks and you'll see a smattering of bibs, muddy shirts, and medals, medals, medals galore! But it's not just about us, it's about involving our patients and community too. So, when we saw this one come up, we knew we needed to start a team! The "bundle" consists of 3 races: 3 mile, 6 mile and 10 mile, for a COVID grand total of 19 miles! Sure wish we had been clever enough to have come up with it! Do the TP3, SIP6 and Quaran10 on your own - walk, run, hop, skip, jump, whatever you desire, when ever and where ever you can and earn a SUPER cool medal you can show all your uncool friends (who didn't participate) on your next ZOOM meet up.



check out Shelter In Pace online and SIGN UP for our team!

Tough Mudder - Northstar at Tahoe
For years now, we have sponsored Rebound's team to participate in the Tough Mudder, touted as "Probably the Toughest Event on the Planet®". In 2012 we had a team of 7. In 2013 we grew to a team of a whopping 17 members. We had recruited over 20 people to Tough it out with us in August 2014 And rocked it again and again. We don't just do it for the headbands, it's for teamwork, camaraderie and in the good name of mud.
View our ION Camera Team video from 2013 Tough Mudder HERE



check out TheTough Mudder online

Run Rocklin
Patients, employees (current and former) and friends joined together to create Team Rebound for the Annual Run Rocklin. In 2013, we had runners in the 12K and 5K and the kids took part in either a 1/4 mile or 1 mile fun run. Everyone came in with great times and we even had one team member take first in her age division! Wahoo! Join us again TEAM REBOUND REHAB PT, or stop by our booth and say hi. Proceeds from this local race benefit: The Matt Redding Memorial Scholarship Foundation.

check out Run Rocklin online

Rocklin Ramble - June 1, 2014
Rocklin Ramble 5K Crazy Fun Obstacle Course is making it's debut June 1, 2014 and who's going to be there as a vendor to witness the madness? Yup. Rebound Rehab! Come on out and celebrate families, wellness and kids!

check out Rocklin Ramble online

Whitney Wildcats, Rocklin
Since Whitney High opened it's doors, our staff has assisted on the sidelines as The Whitney Wildcats have grown from a brand new school and football team without any seniors or juniors, into a team to be reckoned with. We also assist in the training room for other sport injuries and physicals, and our very own Matt now heads up the Athletic Training Department at the school.

Together with the volunteer help of Dr. Kuo Ooi, we enjoy watching the Whitney team.

(Photos courtesy of www.thewinningshot.com)


check out Whitney High Football online


Del Oro Golden Eagles, Loomis
Since 2004, we have been assisting the training staff at Del Oro in assessing and rehabilitating athletic injuries. We pride ourselves in returning injured athletes back to their sports as quickly and safely as possible. We thoroughly enjoy working with Dr. Lichti on the sidelines.



check out Del Oro High Football online

Whitney Junior Wildcats Football and Cheer
We are proud to sponsor the Whitney Junior Wildcats Football and Cheer program. WJW is a player-centered Youth Football and Cheer program that is dedicated to bringing the enjoyment of football and competitive cheer-leading to our youth. They are committed to bringing opportunities to the youth of our community and teaching critical life skills that will enable them to achieve success off and on the field.
Rebound Rehab Physical Therapy was proud to be a 2009 Golden Sponsor.


check out Whitney Junior Wildcats Football and Cheer online

Matt Redding Foundation
We were proud sponsors for the Matt Redding Golf Tournaments up unitl the final year of the events. Our hearts go out the Redding family and we will always support them in their efforts in the community.They remain good friends and will always hold a place in our hearts here at Rebound.

check out The Matt Redding Foundation online




Sacramento Susan G. Koman Race For The Cure
We laced up and gathered our crew bright and early for Team Rebound Rehab Physical Therapy's Race For The Cure. Thank you to all of our patients, friends and family

who contribute by either participating on our team, or sponsoring our team with generous donations. We are proud to be able to support such a wonderful cause that is near and dear to us and all our fabulous "pink lady" patients who are stong survivors!
Save The Ta-Tas!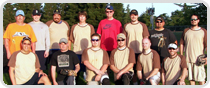 City of Roseville - Men's Softball
Spring 2009 Men's Softball - Team Rebound Rehab Physical Therapy UNDEFEATED

Rocklin Jr. Thunder Football
We are proud to sponsor the Rocklin Jr. Thunder program. Since 1995, Rocklin Junior Thunder Football & Cheer has provided a safe and positive environment for the youth in the Rocklin community.
Rebound Rehab Physical Therapy was proud to sponsor the opening game on August 30, 2008 vs. the Granite Bay Grizzlies.

check out Rocklin Jr. Thunder Football and Cheer online


Del Webb, Lincoln Hills Senior Softball
We have worked closely with players of the Lincoln Hills Senior Softball League providing services such as free sports screens at the beginning of the season. These sports screens ensure that the players are doing what they can to prevent injuries throughout the season.
We were proud to have sponsored our own team: Team Rebound Rehab PT in the past.


check out Lincoln Hills Senior Softball online


The Eagle 96.9 Summer Slam Volleyball Tournament Series - August 2, 2008
This was an 8 tournament, outdoor grass doubles volleyball event. Rebound Rehab Physical Therapy was proud to be the sponsors for the event the weekend of June 28-29 at Rocklin High School. Listen to our radio sponsorship ad here!



Granite Bay High School, Granite Bay
We were honored to be asked to perform our sideline skills for the Granite Bay High School Powder Puff 2008 game. The Powder Puff is a Granite Bay High tradition where the junior and senior girls battle it out on the gridiron in a tough game of flag football. Don't let the "girl" part fool you -- these girls can play rougher than the guys! Thanks for the opportunity to provide Medical assistance, Grizzly Gals.


check out our Thank You letter from Granite Bay High School (pdf) or in html