For over 14 years, we have been volunteering our personal time to assist with injuries and wellness for local high schools.
We sponsor many local youth programs and participate in local charity sports events that benefit schools; local runs like Run Rocklin; and the Matt Redding Foundation.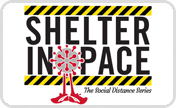 We completed the
SHELTER-IN-PACE!
Team Rebound did it again! This time, since we couldn't gather together for large group events, we committed to the Shelter In Pace Series - a virtual run/walk challenge to support the Sacramento region.The "bundle" consisted of 3 races: 3 mile, 6 mile and 10 mile, for a COVID grand total of 19 miles! (Sure wish we had been clever enough to have come up with that!) We did the TP3, SIP6 and Quaran10 on our own - walk, run, hike, hop, skip, jump, whatever you desire, when ever and where ever you could and earned a SUPER cool medal we can show all our uncool friends (who didn't participate) on our next ZOOM meeting!
---